Introducing EnterpriseOne® ERP
Comprehensive solution for
Planning, Management and Control
Enterprise Resource Planning (ERP)
A method for effective planning and control of all resources required to procure, produce, deliver and account for customer orders in a manufacturing, distribution or service company.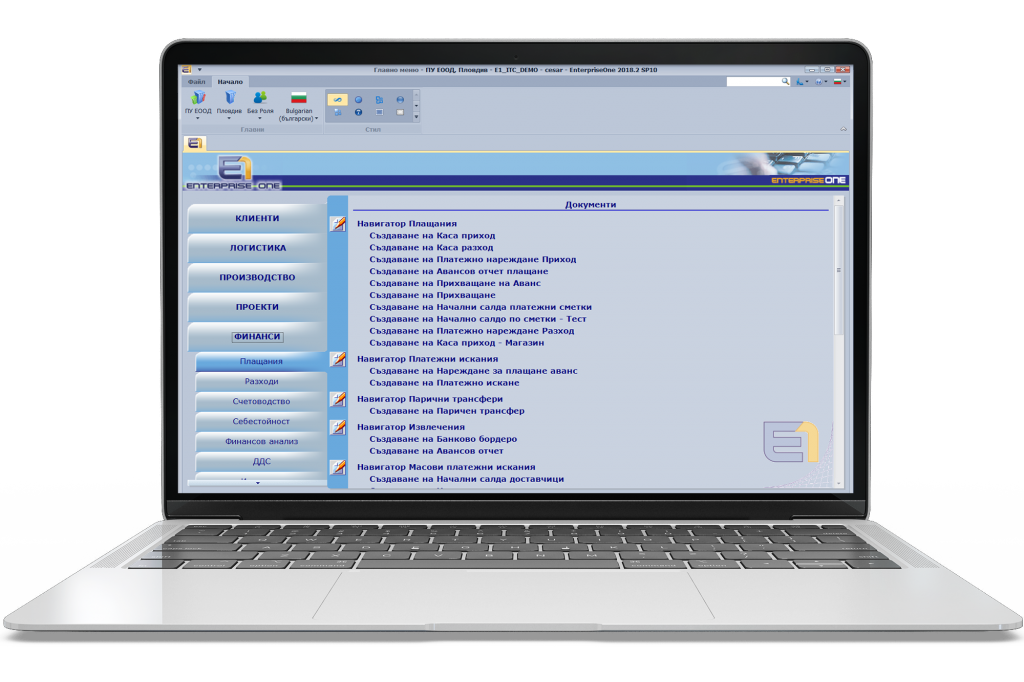 COMPREHENSIVE BUSINESS MANAGEMENT SYSTEM
EnterpriseOne® is a modern ERP solution that meets all the requirements and needs of integrated and comprehensive planning, management, control and analysis in all production and business processes in your company. The system is a comprehensive business solution that does not require expensive and complex integrations with other platforms.
Within that system, modules such as CRM and BI, as well as company communications, are fully integrated and utilized optimally in the company's business processes. Business analyses can be accessed contextually according to the specific needs of each individual user, and all modules can be operated equally well both on a desktop device and through the touchscreen interfaces of new smartphones and tablets.
highlights and benefits of
The implementation of EnterpriseOne® brings undeniable benefits to your business and all its aspects:
undeniable benefits of the solution
optimization, planning, traceability, analysis of business processes at all levels of the organization
increasing the efficiency and productivity of employees
limiting the risk of errors or manipulations when entering data
improving communication between employees and departments within the company
quick and easy report writing and analyses according to the needs of the business
improving contractor relations
optimizing inventory management
the increased control and the possibility for analyses result in optimization of the financial parameters
unified database
guaranteed maximum security of company data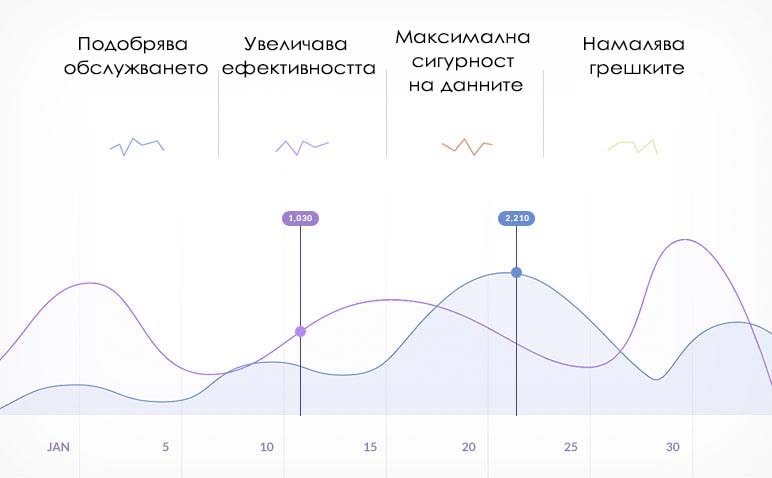 main highlights
EnterpriseOne® manages your corporate resources with no physical or time constraints.
EnterpriseOne® is a new generation ERP system – available via phone, tablet and online.
EnterpriseOne® integrates easily with office telephone exchanges, unified communications systems and call centers, effectively incorporating voice into business processes.