The implementation of an ERP class business management system requires considerable time and care from both the customer and the implementers.
ERP.net is implemented according to a specially developed methodology, which has been continuously developed and improved for more than 15 years and has been used in over 100 implementations.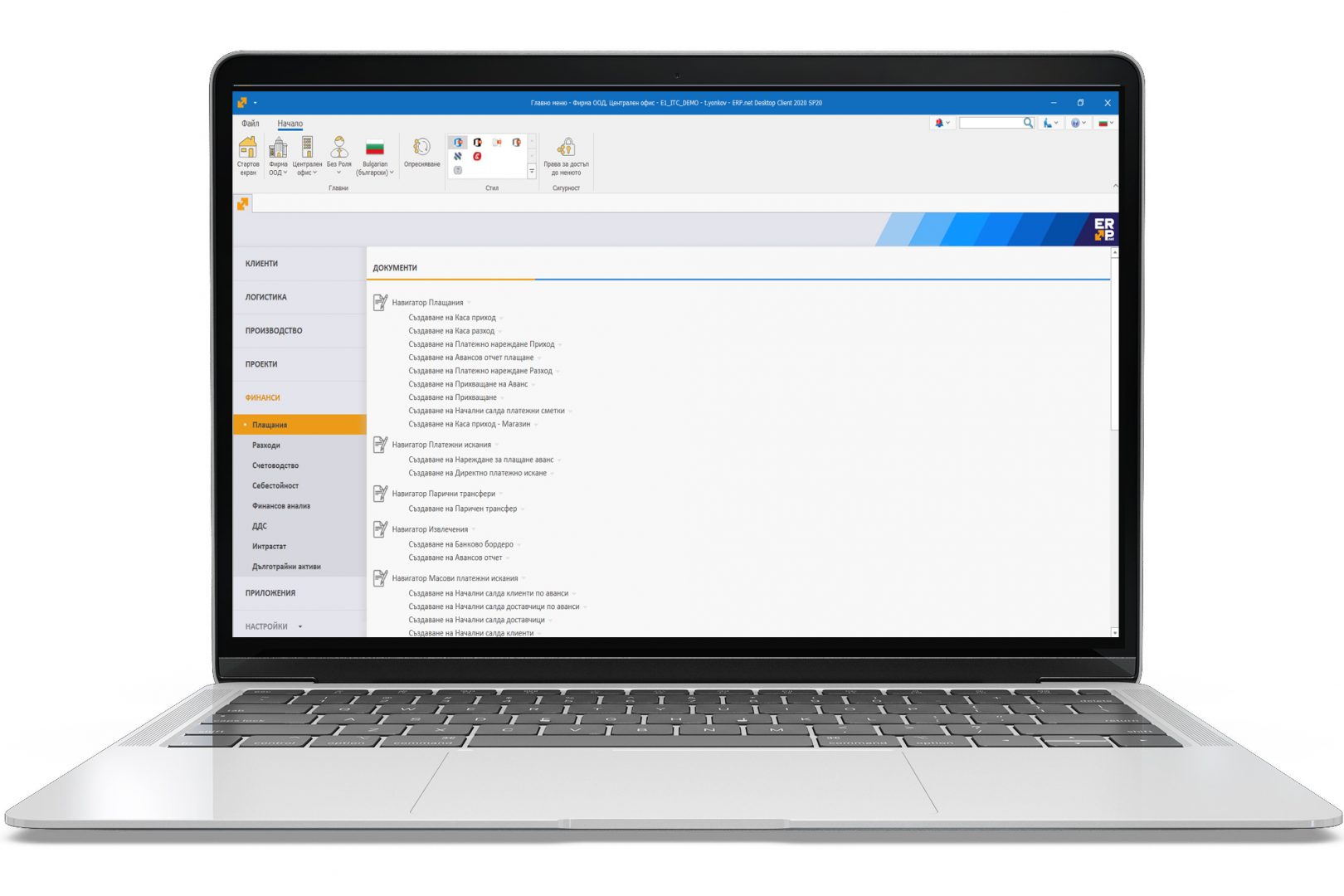 "The use of the methodology ensures easy, fast and efficient implementation of ERP.net, while ensuring quality implementation of all phases of implementation and compliance with project deadlines."

Process and success factors

The process of implementing an ERP system must take place in a way that leads to optimization of business processes and achieving competitive advantages for the company.
Achieving these goals requires:
proper coordination of the term, scope and budget for project implementation
clearly defining and respecting the roles and responsibilities of the participants in the implementation
The main factors for successful implementation are:
support from the company's management
active participation of the chief accountant
the implementation team should not change during the implementation
allocation of the necessary time by the participants
key users to be aware of the processes in the company
key users to have the power to change processes
Test by requesting your
Demo