ITC Consult EOOD –

IT consulting company
Founded on 18 May 2006
Our company's mission is focused on optimizing the efficiency of information structures and increasing the return on investment in information resources.
Our company strives to offer on the Bulgarian market products and services through which we can help the business by optimizing the resources for creation, storage and analysis of information and facilitate business processes.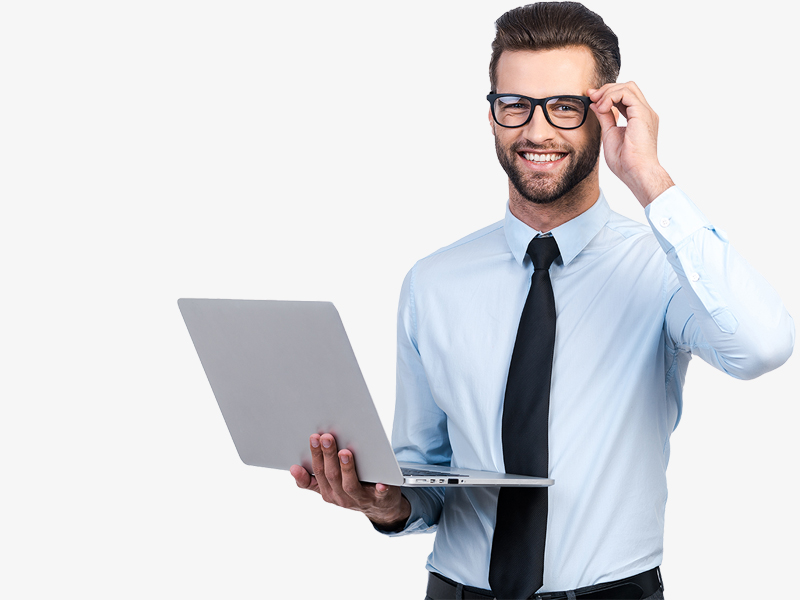 Our vision for fulfilling the mission and achieving the goals is to provide competent assistance aimed at:
assistance in optimizing the information environment
elimination of weaknesses in the course of business processes
improving the results of information flow management
To achieve these goals, our company relies on
a team of proven professionals
working in the dynamic environment of the daily challenges of information technology, serving our customers.
Short and clear by the owner of M Holding: 
– "I want the best!"
Choosing a Bulgarian software company – ERP Bulgaria and the ERP.net system developed by it to cover the activities of the holding in Bulgaria, the USA and Canada. 
Short terms for implementation – no more than nine months.
Launching the project with ERP Bulgaria's invaluable partners and software implementation consultants with many years of experience – ITC Consult.
So began M Holding's collaborative work with ITC Consult in the spring of 2016.
Three years and several successfully completed projects later I can definitively say that we got the best consultants for us and achieved our set goals. We even exceeded them.
A software by alone, no matter how functional and well-developed, does not add value to the business.
It takes knowledge, expertise, perseverance, faith in the end result and a touch of magic. And we got just that.
The role of ITC Consult in the implementation process included:
– analyzing the processes and structuring the information about the activities in each of the three aspects of the holding – collection, sorting and sale of second-hand clothing across two continents;
– adapting the functionalities of our choice of software in accordance with our specific business needs in the USA and Canada – different languages, units of measurement, forms, contract tracking, check printing;
– integrating all processes into a complex system that allows control over resources, finances and activities performed;
– showing us that we had made the right decision by replacing one of the leading international ERP systems with a Bulgarian one
– teaching us that smart is better than expensive, and that the right solution for our needs lies in our hands; we just have to use it properly;
– adjusting ERP.net's various functionalities so that they would both meet our requirements, and match our capacity to service the software, while also contributing to the project with good practices and experience;
– helping us to overcome consumers' natural resistance to change and to find a way to make everyone's daily work easier, which would motivate them to participate in the overall project and adopt the holding's general vision;
– providing sufficient and high quality training to key users in the company in order to guarantee the independent and secure functioning of the ERP system the implementation project has been completed.
ITC Consult treated our partnership as a long-term and comprehensive endeavour, which always shows clearly in the overall communication with the team. They always treated every person and case with respect, understanding and professionalism, both in the strategic meetings with the holding's management and during the ongoing consultations with the system's operational users
They earned our trust with all the deadlines met, promises fulfilled and projects realized, as well as thanks to their key ability to grow and develop together with their clients. This is just why we are ready to trust ITC Consult with our next ideas for optimization and have choose them as our selectors and intermediaries in the choice and development of additional applications to the holding's main information system. We have developed functionalities for specific production costs calculation, material resource planning, mobile integrated CRM system. With their help we were able to meet the needs of M Holding's every changing and dynamically developing business and covered a new business – online trading with a large number of customer orders, multi-step production process and tracking thousands of unique items per month without major changes in the software system.
When it came to the most important business decisions – the analysis and management report writing, we once again trusted ITC Consult's professionalism and their recommended business intelligence tool Power BI. With the implementation of a BI project in M Holding, our consultants completed the entire information cycle, rationalizing the hard work of collecting data and documenting the processes in various databases with various sources. Applying knowledge and experience, they analyzed our needs for key indicators and reports, built information models and visualized the results in a clear and comprehensive manner, in order to help us convert the information we had accumulated over the years into useful knowledge. With their team members' experience in consulting on top of their practical, mathematical and programming knowledge and skills, ITC Consult have the advantage of being able to single-handedly implement their own ideas and guidelines and guarantee the implementation and outcome of their projects.
In a nutshell, a few words beyond the facts:
It is a bold move to ask your customer for a reference, through your joint projects' manager, which I have been for the last few years. A project manager knows the strengths and weaknesses of your joint work, has experienced the difficulties in the process, the need for mutual understanding and compromise, the critical moments in meeting the agreed deadlines.
But ITC Consult acted confident that they would receive positive feedback from me. I believe this is because they have earned their clients' respect and know that a good partnership means that you can count on your colleagues like you trust family, whether they are on the side of the client or the contractor. The occasional moments of tension are quickly forgotten against the background of good results and an achieved shared goal – timely, adequate and useful information for business.
I am grateful for what I have learned over the years and for the all successful projects of the entire wonderful ITC Consult team.
I hope you get to experience ITC Consult too!
We all have our own experience with an IT professional or a software company. They start SOMEWHERE and get NOWHERE, in fact you end up with:
-"Partially installed software!";
– "The end result is not at all what you had in mind!"
– "Deadlines are some kind of mystery!", "What did we agree on again…… ..?";
-"Ooh, so THAT'S what you wanted!!! Well, it can't be done like that! ";
"Actually why don't you reorganize your whole work flow to match our software's functionality?!"
When we launched the project for implementation of ERP.net in Tuplex EOOD in October 2013, we set a single condition: Tuplex was to start using this product effectively (not along with another product), but only with ERP.net on 01 January 2014. Then IRP Bulgaria told us that our business process and implementation consultant would be their partner ITC Consult. Having heard all of the above statements about the IT sector, as Tuplex's manager, I was very anxious because I had to put myself on the line before the company's owner (foreign investor) and guarantee the job will be done. I worried that the implementation process would end up causing chaos and confusion in the company and interfere with the work process. 
The end result is as follows:
The employees of Tuplex started effectively using ERP.net on 01 January 2014.
The employees of Tuplex had the opportunity to be undergo training how to use ERP.net on 14 December 2013.
ERP.net has been in use at Tuplex since 01 January 2014 until now WITHOUT modifications, i.e. the implementation company ITC Consult had done its job to perfection.
The Tuplex employees have been using all of ERP.net functionalities since day one of working with the software.
The analysis of the business processes and ERP.net 's implementation of did not require any extra work from the employees, i.e. no late hours at the office, no coming to work on weekends. Stefan Nikolov and his colleagues from ITC Consult planned and implemented the whole process in such a way that it did not cause ANY disruptions to the operational work of Tuplex.
During the processes of business analysis and implementation of ERP.net by ITC Consult EOOD over the months of: October 2013, November 2013 and December 2013, Tuplex realized record sales for the whole of 2013, the employees served a record number of customers, namely over 2,000 for the 3-months 'perdiod, over 3,250 invoices were issued (with the old software).
I decided to write this rather unusual reference to ITC Consult because their company is really something different on the Bulgarian market. Working with ITC Consult's team is no different from working with any IT specialist or business consultant. The implementation process isn't any different from that of other companies on the market, but the team members and theri approach to the customer are what really makes a difference.
Picture the following:
– Not only do they listen to you, but hear you.
– They don't just dive into the business processes, but also try, and to some extent manage to get inside your head and figure out what outcome you are looking for, what you want to change – not just because you have implemented an ERP system, but because you want to reorganize your business and the business model you follow;
– They don't get in your way, they don't patronize you, they don't force any changes to your business, all they do is what you asked for – incredible for an IT company.
I am grateful that we got to meet ITC Consult's team and that thanks to them we implemented ERP.net.
P.S. To all the sceptics out there, I would like to say: As we were beginning our implementation of ERP.net with ITC Consult, some acquaintances of mine were also starting implementing other ERP systems (by very large international companies), hiring other large international companies for the implementation, which cost them quite a lot of money. Today, 29 June 2015, they are still not done implementing; they are still adding finishing touches, still using their old programs along with the new one. All I am left with is the pleasure of ringing ITC Consult any time one of them complains to me, and thank ITC Consult for the job well done.
The best value for money on the market.
Building a successful and sustainable business takes both planning and action
Our team offers 24-hour support to our customers